Are you aware that Google processes more than 5 billion searches every day? If your hearing care practice is not ranking among the top Google search results, you are missing out on many potential customers and therefore also a lot of business.
So how can you turn around the situation and boost up your business? This is where pay-per-click (PPC) advertising can help you out. Pay-per-click advertising is a digital marketing strategy. This strategy has a simple working principle: as a business owner, you need to pay a predetermined fee every time a visitor on the internet clicks on your strategically placed advertisement. This strategy helps you buy visits to your business website instead of organically attracting traffic, and you only need to pay if a visitor clicks on your advertisement and interacts with your business.
Reasons to Invest in Pay-Per-Click Strategies for Your Hearing Care Practice
The audiology industry is a competitive place. To surge ahead in this competitive world, you must ensure that people come across your business whenever they want to search for something about any hearing issue. Pay-per-click advertisements enhance the chances of your business getting discovered when a person starts searching for hearing treatment or hearing aids. Here are some compelling reasons for using pay-per-click strategies for your hearing care practice:
Helps to Set Measurable Goals
As someone who runs a hearing care practice, you must be interested in getting leads from prospective customers who need the services you provide and drive them towards your business. When applying PPC for your hearing care practice, you can set your business goals and measure their progress. This will help you understand which PPC marketing aspects are working for your business and which are not. You can analyze detailed performance results illustrating clicks, visits, conversions, and profit based on pre-set business goals.
For instance, you can avail stats regarding what kind of traffic your campaign attracts for the budget you invest with Google Analytics. This will enable you to quickly track how your campaign impacts your business growth.
Provides Access to Real-Time Results
PPC advertising is a highly reliable strategy that provides access to real-time data. While most organic online marketing strategies may take months to make a measurable impact including link building and SEO, this strategy can help you see instant results. In this way, PPC is among the fastest ways to advertise your hearing care practice and draw in new customers.
Once you invest in pay-per-click advertisements, you can check your investment status. This enables you to decide whether your marketing strategy is progressing in the right direction or not. Depending on your analysis, you can fine-tune your marketing policy for better results.
If you combine PPC with SEO, you can have the best of both worlds for your business advertising!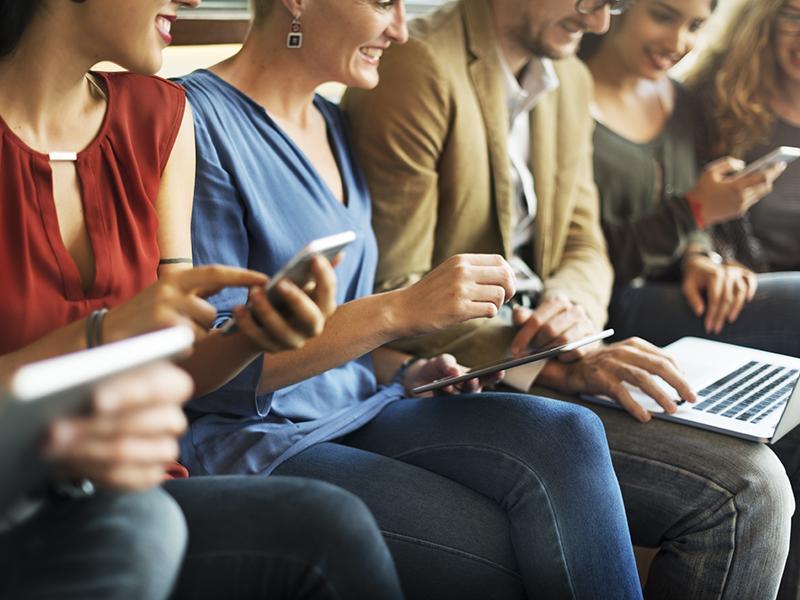 Broadens Customer Reach
One of the fundamental aims of any advertising campaign is to reach out to more prospective customers so that the chances of conversion increase. However, you may limit your customer reach without the right marketing strategy. With PPC advertising, you can easily widen your customer reach for your hearing care practice. Unlike advertising through billboards or print magazines, PPC enables you to target search engine visitors. Rather than waiting for prospective customers to come to your business, this marketing strategy allows you to take your business to them. Since PPC advertisements appear when people search for your service or product, they are more likely to click on your advertisement and become a customer of your business.
Enables Targeting of Local Customers
When it comes to your hearing care practice, you will want to attract the attention of local people looking for a solution for their hearing problems. PPC can be a very effective strategy for local searches. Suppose someone wants to schedule an appointment for a hearing test. Such a person will often want to go to a facility within the local area where the test can be done. Due to PPC, your hearing case practice advertisement will first appear in your local market. When such people see your advertisement, they will be willing to click on it and get the address or the directions to reach your facility. In this way you will be able to target such patients and increase your prospective customer pool, leading to higher conversions.
Offers Easy Control
If you carry out advertisements for your hearing care practice in the print media, you can't make any changes to the campaign once it gets printed. In other words, you can't exert any control over the campaign. With PPC advertising, the control always remains in your hands. While there are specific default settings in PPC marketing campaigns that you can't change, you have the flexibility to change several other options to help your campaign attain tremendous success. You can change the keywords, the creative content, demographics, which placements you wish to target, and more.
Brings in Better ROI
An essential point to note is that you enjoy budget flexibility in PPC campaigns. You decide how much you want to spend on a single click and how much for a complete advertising campaign. You can start small and scale up once you notice positive results. If you want to reduce or completely stop your advertising budget, you can also do that.
The best part is that whenever you make such changes to improve your advertising campaign, you put your money to better use. Also, you don't have to pay unless someone clicks on your advertisement. This means you save money when your campaign is not attracting clicks. So, your PPC campaign brings you better ROI.
Do you know that Google PPC advertisements have an ROI of 200%? This just shows the significant role that pay-per-click advertisements can play in earning revenue. If you see that your PPC campaigns are not bringing your positive ROI, you can continue to change and improve your advertisements until they produce positive results. Once they start producing positive results, you can go on investing your money until the maximum ROI is reached.
Remains Independent of Google Algorithm Changes
There's no denying that SEO can set up your business on the road to success. But for that, you will have to maintain SEO best practices and will have to depend on Google algorithmic changes to run a successful SEO campaign for your hearing care practice. This limitation doesn't exist in the case of PPC campaigns, though. When you create a campaign in PPC you don't have to worry about the algorithmic changes of Google and the impact it can have on page rankings. You can continue to run your campaign and attract customers effectively.
Enhances Brand Recognition
You can build and increase your brand recognition with the PPC digital marketing strategy. When your advertisements show up frequently, people will become aware of your brand. This is important for your hearing care practice. As people continue to see your business' name popping up whenever they enter a relevant search, they will become familiar with it. This will make it easier for them to click on your business and check out your services when they need anything related to hearing care in the future.
In Conclusion
The benefits of PPC advertising for a hearing care practice vary. Once you adopt this marketing strategy for your business, you can reach your business goals effectively. If you are looking for guidance about running PPC campaigns for your hearing care practice, you can reach out to the experts at Ear Level Marketing. We can help you with every aspect of your campaign. We can create customized campaigns to add value to your business and save time and effort. Contact us today to schedule an appointment and prepare your business for success!