The Autoresponder- The MVP for Your Audiology Practice
How an Autoresponder Can Help Your Audiology Practice Secure More Appointments from Website and Facebook Leads
Are you tired of missing out on potential appointments because your audiology practice is not keeping up with the influx of website and Facebook leads? Perhaps it's time to consider an autoresponder. An autoresponder can help you efficiently manage inquiries, nurture relationships, and ultimately secure more appointments for your practice. In this blog post, we'll explore how an autoresponder can be a game-changer for your audiology practice by increasing lead conversion rates and improving customer satisfaction. Let's dive in!
Introduction
An autoresponder can be a powerful tool for your audiology practice, helping you to secure more appointments from website and Facebook leads. By automatically sending a series of follow-up emails after someone submits their contact information on your website or Facebook page, you can stay top-of-mind with potential patients and increase the likelihood of them scheduling an appointment with you.
In addition to providing a valuable service to your patients, an autoresponder can also help you save time by automating the follow-up process. Instead of having to manually send each email yourself, you can set up your autoresponder once and let it do the work for you.
If you're not already using an autoresponder for your audiology practice, now is the time to get started. Here's how an autoresponder can help you secure more appointments from website and Facebook leads:
1. Automatically Send Follow-Up Emails and SMS
2. Stay Top-Of-Mind With Potential Patients
3. Book Appointments on Autopilot
4. Save Time By Automating The Follow-Up Process
The Need for an Autoresponder in Your Audiology Practice
If you're an audiologist, you know that first appointments are crucial. They're your opportunity to meet a new patient, assess their hearing needs, and recommend a treatment plan. But what if you're not able to get in touch with your website or Facebook leads? You could be missing out on valuable appointments!
That's where an autoresponder comes in. An autoresponder is an email service that automatically sends a response to your leads when they contact you. This way, you can stay in touch with your leads and ensure that they don't forget about their appointment.
There are many benefits of using an autoresponder in your audiology practice, including:
• You can reach more leads. With an autoresponder, you can send a response to every lead that contacts you, even if you're not available at the moment. This way, you won't miss any opportunities to connect with potential patients.
• You can stay top of mind. By sending timely responses to your leads, you can keep your practice top of mind and increase the likelihood that they'll book an appointment with you.
• You can save time. With an autoresponder, you can set up automated responses that will do the work for you – so you can focus on seeing patients instead of responding to emails.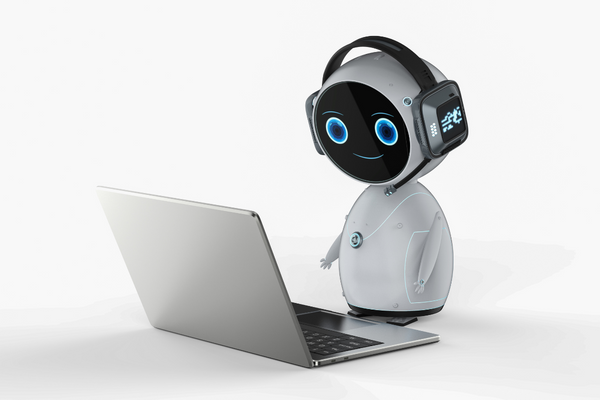 Benefits of Utilizing an Autoresponder
Autoresponders can be a powerful tool for any business, but they can be especially helpful for audiologists who are looking to secure more appointments from website and Facebook leads. Here are some of the benefits of utilizing an autoresponder:
1. Increased appointment bookings - An autoresponder can help you increase your appointment bookings by sending automatic follow-up emails to leads, and allowing them to book immediately on your schedule.
2. More efficient lead nurturing - Autoresponders can help you nurture your leads more efficiently by automatically sending them timely information about your audiology practice, such as special offers or new blog posts.
3. Improved customer communication - With an autoresponder, you can improve your customer communication by quickly responding to questions or concerns via email or sms.
4. Greater flexibility and control - An autoresponder gives you greater flexibility and control over your email marketing campaigns, allowing you to customize messages and target specific audiences.
5. Cost-effective marketing solution - Autoresponders are a cost-effective marketing solution that can help you reach more leads without breaking the bank.
What to look for in an autoresponder for Audiology Practices
There are a few key things to look for when choosing an autoresponder for your audiology practice. First, you'll want to make sure the autoresponder has experience with and is familiar with the needs of audiology practices. It might be a good idea to look at something specialized like our product, amplifyCRM Pro. Second, you'll want to choose an autoresponder that offers a wide range of features and integrations, so you can get the most out of it. And finally, you'll want to make sure the autoresponder is affordable and easy to use.
Did we mention amplifyCRM Pro here?
Tips on Getting the Most Out of Your Autoresponder
To help you get the most out of your autoresponder, we've put together a few tips:
1. Segment Your List
One of the great things about autoresponders is that they allow you to segment your list so that you can send more targeted emails. For example, if you have a website lead and a Facebook lead, you can send different emails to each group. This way, you can make sure that each email is tailored to the specific lead, which will increase your chances of converting them into an appointment.
2. Get involved in Writing Your Copy
The messaging that you send out through your autoresponder will be the first impression that potential patients have of your practice. It's important that they're well-written and compelling. Get involved with crafting copy that speaks to your approach to hearing care and matches your personality. You are unique- and your messaging should reflect that.
Conclusion
Autoresponders are an essential tool for any audiology practice looking to acquire more appointments from website and Facebook leads. With the right autoresponder, you can quickly reach out to potential customers and keep them engaged with your business while they make their decision. Additionally, you can use it to automate your appointment reminders and follow-up emails, text messages, and more so that nothing is left forgotten or overlooked. Autoresponders are a great way to help your audiology practice become efficient when securing new appointments online!